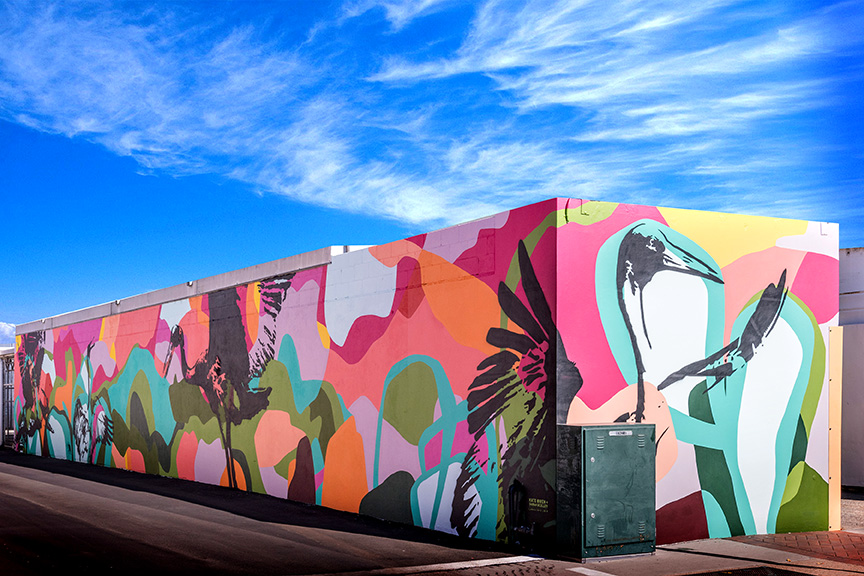 Add murals to your creative
business offerings
You're a creative human - whether you paint, or you're a digital designer, collage-master or photographer. You have the talent and you've been thinking about how you might turn your current skills into money-making murals. But murals sound like a big, multi-faceted project right? Wrong. The Business of Murals workshop will take you through the step-by-step process of finding clients, taking briefs, creating mural-worthy works, getting your work onto the wall and finishing the project professionally, confidently and safely.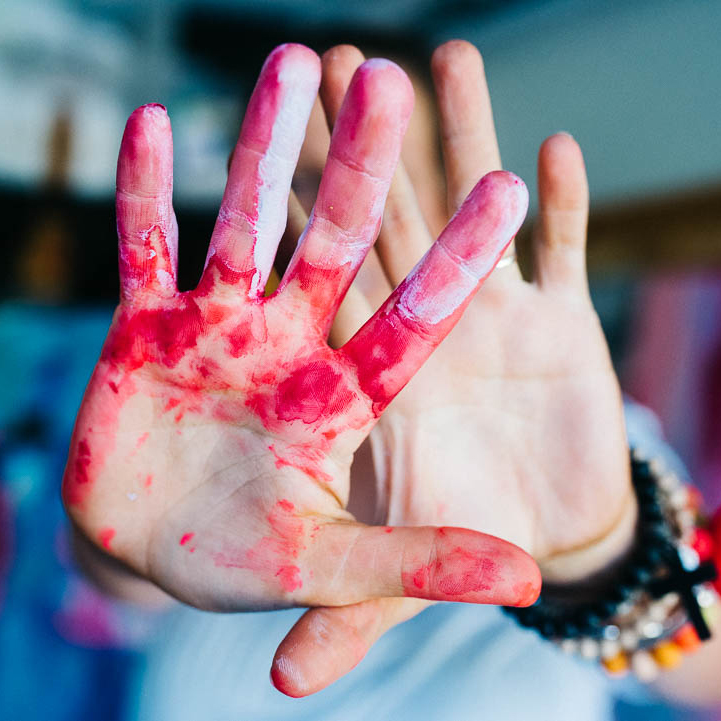 Quoting, contracts & proofing
The backend of business that no one seems to talk about - until now. The costs that are associated with murals, how to charge each project, contracts and why they are important, tickets, concept development and client proofs.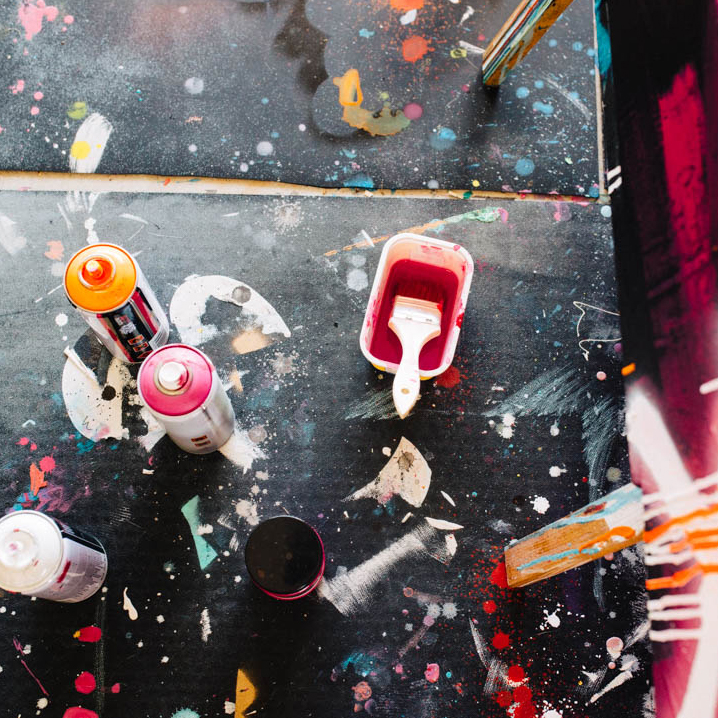 From preparing different wall surfaces to which paints to use on exterior and interior walls. Anti graffiti coatings and supply lists to purchase everything you need to complete a mural project.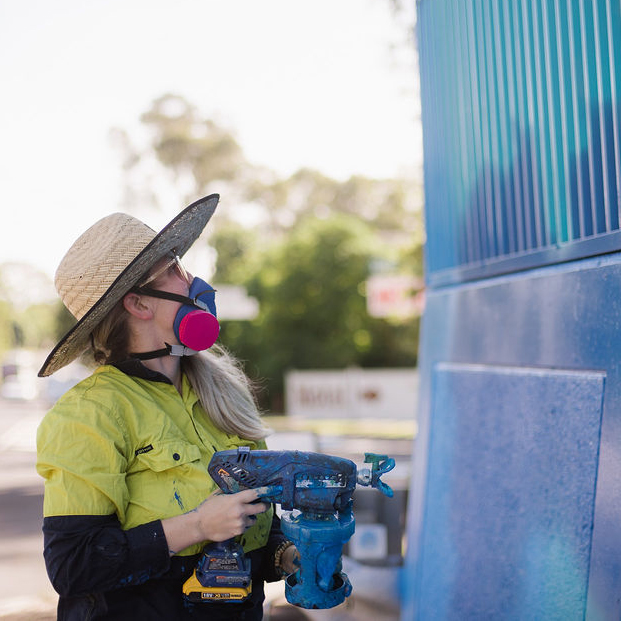 Yes. A whole section filled with all the mistakes Sarah has made over her decade long career as a muralist. She has made all the mistakes, so you don't have to. From paint spills to poor communication. Learn from Sarah's misfortunes, and how to fix the mistakes
Sarah was so encouraging and enthusiastic to share her knowledge and so down to earth. An absolute must workshop for all artists considering where to start in mural and street art.
- Tanya, Fine Artist
It was such a fun, supportive and educational experience. Sarah has a wealth of knowledge and a beautiful manner that encourages learners to feel comfortable enough to give things a go. I loved every minute of the workshop!
- Libby, Abstract Artist
From initial planning, concepts, materials and practical application. This workshop was highly informative, relevant, and answered all of the questions I had (and didn't realise I had!) Sarah is professional, genuine, and her experience is evident. I highly recommend this workshop to anyone who is interested in their creative personal development.
- Crystal, Artist